Our vision is to strengthen community connections through creating and promoting youth programs, services and events.
"HubbleGC is a place where young people belong – to enhance the lives of youth, and the future of our community; by creating pathways and tools to navigate challenges, discover opportunities, and to help chart their direction".
HubbleGC Inc. was formed in November 2020 following extensive community consultation conducted by Community Bank Tugun, part of Bendigo Bank, on the needs of the local community.
Overwhelming support for youth services was received from various community representatives and key stakeholders to enable local youth to engage and become positive, active members of our community.  
A digital hub which hosts a wide variety of youth related information was identified as a convenient way for youth to access existing organisations, programs, support services, activities and events and to encourage participation. 
The formation of the Virtual Youth Hub committee in July 2020, saw local volunteers from various organisations including Community Bank Tugun, City of Gold Coast Division 13 and Division 14, QLD Health, QLD Police Service, local community organisations as well as high school students join together to create the digital hub. The committee engaged and consulted with youth on the preferred platform that would best suit their needs as well as the name of the service and the content.
With almost 800 surveys completed, the Virtual Youth Hub Committee had a clear pathway to create what youth wanted and needed. HubbleGC Incorporated was registered in November 2020 and the website was launched in April 2021. 
To further support local youth, City of Gold Coast Division 14 Cr. Daphne McDonald and Division 13 Cr. Gail O'Neill advocated for a facility in the local area which Palm Beach Aquatic Centre was identified as the ideal location. The community space will allow youth service providers to engage with youth and promote their programs and services. The Community Hub is expected to open in 2023. 
We proudly acknowledge the support of our Foundation Partners Community Bank Tugun, Division 13 Cr. Gail O'Neill and Division 14 Cr. Daphne McDonald.
EXECUTIVE MANAGEMENT COMMITTEE
Shiiké Vanderwerff: President
Shiiké (pron. she-kay). After 16 years in small business, Shiiké began work as a coach, facilitator, and consultant in 2002. He is a survivor from the Royal Commission into Institutional Child Abuse and knows first-hand the value of young people having access to the best available support, services, and events. Shiiké believes in the vision of a connected community with a bright future for all youth.
Maris Dirkx: Secretary
Maris has over 20 years experience in the finance and entertainment industry. As a contractor, she helps with various governance requirements including planning, managing risk, marketing, and project management. She enjoys spending time with her family, photography, reading and attending a varying genre of concerts and musicals.
Brian Cosgrove: Treasurer
Brian moved his wife and 3 daughters to Currumbin in 1990. Married for 47 years, he and Anne also have 6 grandchildren, 3 on the coast and 3 in Zambia . A practising CPA with his own Financial Services business at Palm Beach for 25 years, Brian has volunteered on patrol with Currumbin SLSC, the PBC Alleygators Board, and the Currumbin State School P and C Committee. Travel with Anne, surfing ,golf and keeping up with the grandkids take up any spare time.
Shane Roberts: Management Committee
Shane is a teacher who is passionate about health and helping others. He is proud of his involvement as a lifesaver and the opportunity this gives him to join his youngest son in a contribution to the community. Shane is excited about his work with HubbleGC and is grateful for the opportunity to help youth build connections and capabilities for health.
Hilary Wilson: Management Committee
As a School Based Youth Health Nurse Hilary has worked directly with teenagers on the GC across a number of areas (mental health, sexual health, consent, cyber safety and many more) for several years. As the coordinator she overseas all health promotion and outreach clinics across 10 schools on the GC. She supports 5 nurses to deliver a safe and supportive service to thousands of teenagers. Her passion area is educating young people around consent and has recently been asked to speak in a statewide conference after developing a successful 1/2 day workshop educating Year 11 students around safely negotiating sex and effective communication.
Dee Steinfort: Management Committee
Dee's focus is on facilitating a connection between people, art, culture, and business. Having been an integral part of many art projects on the Gold Coast, she is also a member of the SWELL Sculpture Festival team and has found her place currently as Executive Director. Dee brings with her, the skill of high-level people management, operational and business nous.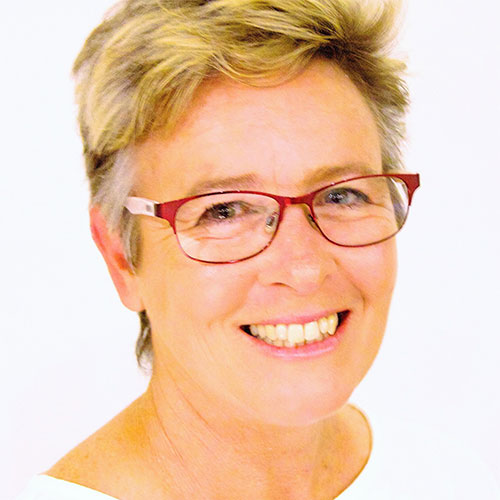 Lisa Fitzgerald: Management Committee
Lisa is Co-chair of Tugun & District Finances Limited which operates Community Bank Tugun, part of Bendigo Bank. Lisa has volunteered with numerous community organisations and clubs, and assisted many fundraising efforts for a variety of causes. Lisa is currently working as a swim teacher and enjoys reading, bike riding and travel.
Frequently Asked Questions